International relations are a broad topic that deals with world politics. Many students and independent scholars are interested in venturing into this study. Since world politics changes every day, one has to be dynamic. That is why it is ideal to have great skills and information. This is only possible by having great international relations book. Unlike other books, the IR needs to keep updating due to ever-changing world issues.
For newbies, it is crucial to have basics before buying any book related to international affairs. Beginners' books on IR will be vital in ensuring that you have better understanding of what the topic entails. Nonetheless, finding a good book that is easy to understand proves difficult. Especially latest ones with current ones with most recent affairs can be tricky.
Just like other books, choosing for international affairs should be based on the relevance and the content. Choose a book that explores your areas of concentration to help in boosting your understanding. Now, the market has an unlimited number of books; some with right information while others are hard to dig due to fluffiness. To enable you to get the perfect pick, get these top 10 best international relations books in 2021 reviews.
List of Best International Relations Books
10. International Relations by Shiraev and Zubok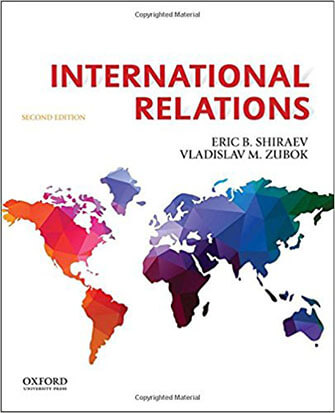 The second edition of International Relations uses a three-part framework – ideas, arguments, and context and applications – to show students how to think critically about issues and events in the political world. Before presenting the main theoretical and analytical approach, the book will first describe the key concepts in the topic and the developments in the field.
It then wraps up by applying the main theories and approaches within the global and individual context. The case studies at the end of every chapter help demonstrate how the past can influence the future. There are topics on liberalism realism and constructivism among other topics. The visual reviews on each topic not only help recap the key points but also include a few critical thinking questions to help reflect on the chapter's learning objectives.
9. Understanding International Relations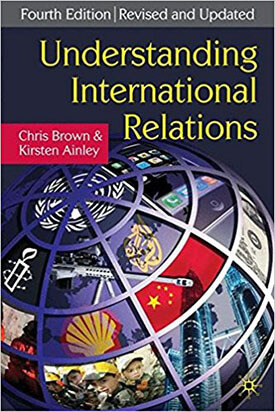 Chris Brown and Kristen Ainley's fourth-edition print ranks among the best international relations books because it is an introductory textbook updated to cover recent developments in the International Relations field and world events. The book provides systematic coverage of the concerns of the theory of International Relations while analyzing the impacts of globalization on the world economy, security and governance.
Brown and Ainely, instead of using a single theoretical lens, use many throughout the book to illustrate the nuances of the field. Using cases studies from the recent rise of China to the global economic downturn, this book tries to focus on real-world events to teach students how to International Relations can be applied to understanding the difficult questions the world faces today. This international relations textbook is clear and accessible but also very critical and penetrating. It is the best book and quite essential for undergraduate international relations students.
8. Essentials of International Relations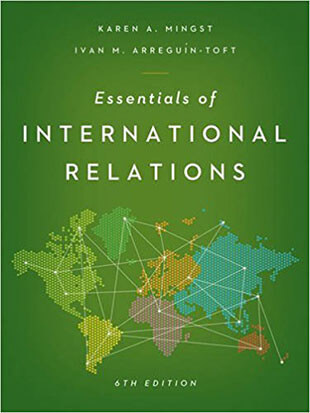 This is a sixth edition book written by authors Karen A. Mingst and Ivan M. Arreguin-Toft. The book is well-written, and the International Relations theoretical approaches are skillfully integrated into the chapters. It gives you an introduction to the core concepts and the theories of the discipline. All the information in this book has been updated to match with today's classroom, and the topics are thoroughly covered to help you understand the field deeply. The new full-color design and all the features in this book will get you engaged and think critically.
7. International Relations: The Key Concepts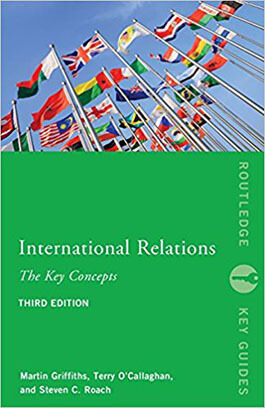 Now in its third edition, this book remains an important resource for anyone interested in International Relations. It is quite comprehensive and 100 percent relevant to reflect the important themes and issues in international relations. The book features new entries on post-colonialism, global financial crisis, the Arab spring, governmentality, and responsibility to protect. This book also includes suggestions for further reading and a guide to websites. It is among the best books for international relations students or any newcomer interested in the field.
6. International Relations: Perspectives, Controversies, and Readings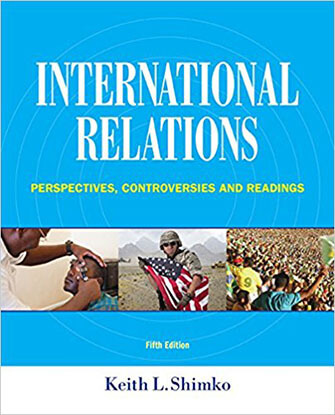 Keith L. Shimko is the author of this fifth edition informative book on International Relations. This reader-friendly book offers a broad coverage of key of the key principles of International Relations. The book is highly accessible and quite engaging providing a thorough introduction to the field while avoiding excess details to make it easy to understand for the beginner. The book explores important concepts like war and democracy, free trade, globalization, terrorism, and power politics.
The brief coverage of every chapter challenges you to think critically and apply what you've learned to the real-world scenario. Author Shimko also includes relevant and current reading sources to give you firsthand exposure to the materials shaping international relations today. The book is thoroughly revised and has updated content to help you understand this topic in depth.
5. Introduction to International Relations by Joyce P. Kaufman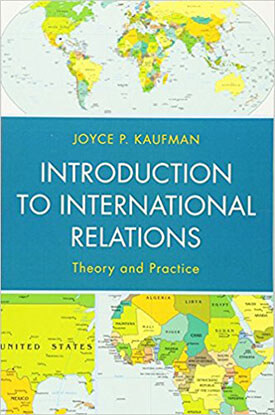 In this book, Kaufman explains the traditional theories that are the starting point of current international relations. He equally helps you understand the areas outside these approaches that cannot be explained by them. As an introduction, Kaufman will help you have a clear understanding of International Relations. Her book also assesses what the approach does not explain about the contemporary international system.
4. International Relations by Stephanie Lawson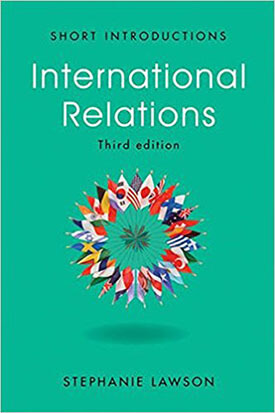 This International Relations textbook is a thoroughly revised and updated third edition written by Stephanie Lawson. Lawson maintains a historical and contextual approach in introducing readers to the themes and theoretical perspectives in International Relations. She also talks about the key issues and challenges present in the contemporary period like the emergence of states and empires, security and insecurity globalization and international political economy among others. The book is written in an accessible narrative style making it for undergraduate students. It can however also be ideal for anyone taking postgraduate studies in International Relations but have little or no knowledge in the field.
3. International Relations in Action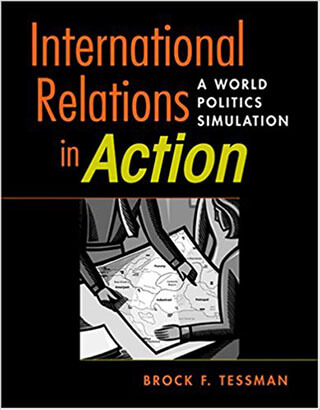 International Relations in Action is a hands-on exercise book that allows a student to relate to the concepts and the issues at the foundation of global politics to the realities of today's international politics. The students are divided into teams, and each group governs a country with a unique geography, history, and culture. They must use strategy and negotiation to succeed with the aim of achieving specific territorial, economic and security objective.
Teams will be judged based on their effectiveness in achieving these goals while relating their practical experience to the academic content. The book further has summaries, study questions, analysis, and additional sources to find information on each theory. There are also guidelines for instructors for ease of use. This book undoubtedly makes abstract theories quite practical and accessible and evokes an appreciation for international politics while creating enthusiasm for the study.
2. Cases in International Relations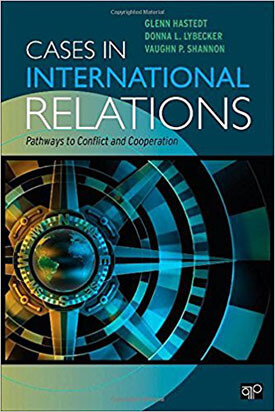 Authors Hastedt, Lybeck and Shannon give you an exciting new volume of 15 cases that considers human, economic, military and global security issues to give you a clear understanding of international relations. The book helps you understand these issues from their roots to the ways foreign policy is made. Every detail in this book is written in easy-to-understand language making it perfect for international relations students.
1. International Relations by Stephen McGlinchey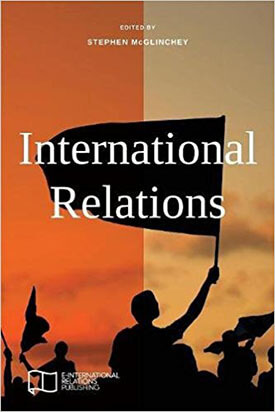 As an introduction to International Relations, this book will give you a view of the basic components of international relations and the key issues that concern the field. It starts by examining how the international system was formed and concludes by reflecting that Internationals Relations is a never-ending journey of discovery.
The chapters in this book are short with easy-to-understand paragraphs so that you can understand how things work and where they fit. It an ideal book for junior undergraduates and the clear sentences makes it even better for high school students. It adopts a student-centered approach and uses strong illustrations to create an understanding of International Relations.