One thing you should know before shopping for the best hair treatment shampoo is that the only way to find the best shampoo is to try it. There is no way to tell how a shampoo's unique formulation will react to your hair unless you try it. So no need inquiring a shampoo's ingredients with hopes of finding the perfect product. Good luck with this by the way.
The good news, however, is, provided you find hair growth shampoo that will clean your hair and scalp without stripping and ultimately love the way your hair looks, then that's the best shampoo for you. The list is endless with hair growth shampoos given the competition in the market today.
Fortunately, our list gives you some of the best products available in 2021 made by different brands that will help you make an informed decision. Based on your personal preference, you might be able to find a product that truly works the magic for you when it comes to hair beauty.
List of Best Hair Treatment Shampoos
20. Aphogee Two-Step Protein Hair Treatment Shampoo

This is the best shampoo available for damaged hair. It helps rebuild any broken, damaged hair. The hair treatment shampoo will stop breakage and build the structure within weeks. It will work perfectly on dyed, relaxed or permed hair. The 16oz bottle by Aphogee sells at a reasonable price when you buy it online. This is quite a good rate considering all the amazing benefits you get.
19. Paul Mitchell Tea Tree Hair and Scalp Treatment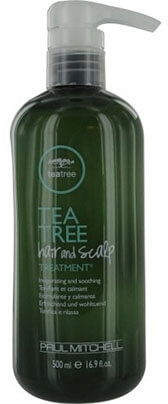 The 16.9oz of Shampoo by Paul Mitchell is a quick non-medicated method of treating hair and scalp. The product has essential oils and natural extracts. It hydrates, strengthens and conditions your hair while ensuring the scalp remains moisturized. The rinse-out mask is available in a 16.9oz pump bottle that is quite convenient and easy to use.
18. Healthlink Silicon Mix Hair Treatment Shampoo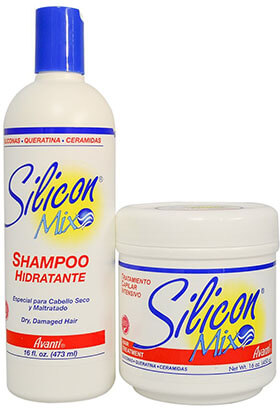 The shampoo is the best product to have if you have dry, damaged hair. It has keratin, silicones, and ceramides that will soften your hair give strength and additionally help shine it. Besides, there are conditioning agents that replenish the natural hair moisture. For a low price, you get a great combo of 16oz Silicon Mix Hair Treatment and 16oz hydrating shampoo. The hair treatment helps restore and soften any dry, damaged hair.
17. Ultrax Labs Hair Surge Hair Growth Shampoo

This hair growth shampoo is made with caffeine compounds intended to reduce hair loss and stimulate hair growth. It contains 0.2 percent Ketoconazole. Besides, it is great for both men and women. This highly effective product is regarded as the most powerful hair shampoo available in the market today that promotes thicker and fuller hair.
16. Maple Holistics Degrease Moisture Control Shampoo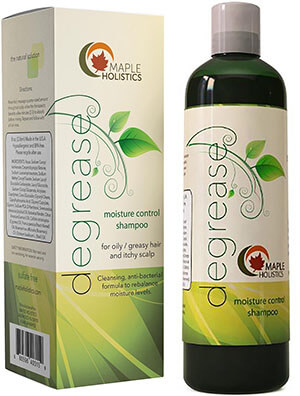 This is a natural dandruff treatment product for men and women. It is perhaps the best hair shampoo for oily hair that helps remove grease builds up on the scalp. It has lemon essential oil that restores the pH balance in the hair and the skin. Maple Holistics product rank as the best shampoo for hair that is oily and for itchy scalp. It is sulfate and paraben free and would be ideal for people with sensitive skin.
15. Hydrate Moisturizing Shampoo by Maple Holistics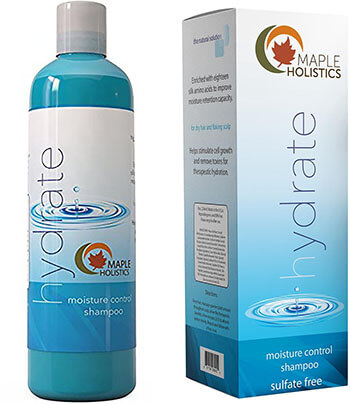 The hydrating shampoo by Maple Holistics is the perfect solution for those people with dry, damaged hair and itchy scalps. It can be used on sensitive skin to eliminate flakes and dandruff. The product is sulfate free and works great on all hair types. Further, it is also silicone free, paraben free and has no extra fragrances. Ingredients like parsley seed, almond oil, carrot oil and silk peptides help promote fast hair growth that will not break.
14. Degreaser Hair Product by Maple Holistics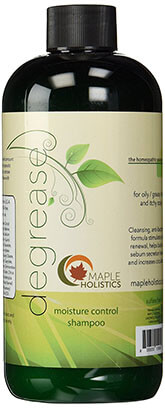 If you have oily hair, then this is the best shampoo you should buy. There are cypress and rosemary oil extract included that minimize pore size for hair loss. Further, it improves circulation in the scalp and reduces flakes and shedding. It is safe to use on soft hair. The product is paraben free and quite gentle on sensitive skin. Don't worry about losing your money because there is a money-back guarantee if you don't prefer this hair shampoo.
13. H.Y. Vitamins Argan Oil Kit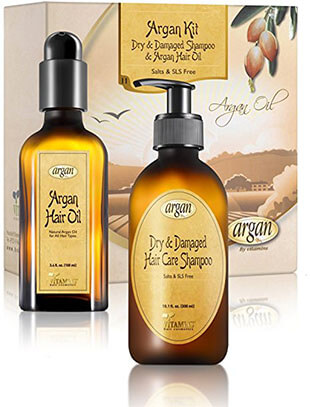 This is a unique hair kit that will give you a thorough cleanse of the hair to leave it nourished and smooth. It includes a Moroccan Salt-free hair shampoo and Argan Hair Oil Shine Gloss. Besides, it is ideal for all hair types and will reverse environmental damage caused by the sun, swimming pool or by coloring. With this shampoo for hair from a reputable company, you can be sure of excellent results for your dry, damaged hair. It is salt-free, alcohol-free and also SLS-free.
12. Maple Holistics Silk 18 Hair Growth Shampoo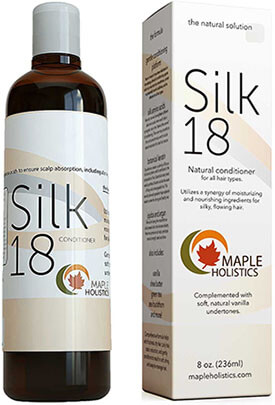 This 8oz bottle of natural hair conditioner ranks as the best shampoo for hair because it has ingredients that will truly deliver outstanding results to anyone with damaged hair. It is sulfate-free and safe for color treated hair too. Besides, it will give exceptional results on dry curly hair.
It is composed of natural ingredients and other conditioning agents that will condition all hair types. The 18 different silk amino acids will deliver silky softness and equally assure retention of moisture. There are no artificial fragrances, coloring or other harmful ingredients on this hair growth shampoo. There is natural vanilla that gives you a sweet aroma making it great for men and women.
11. Saphira Mineral Treatment Shampoo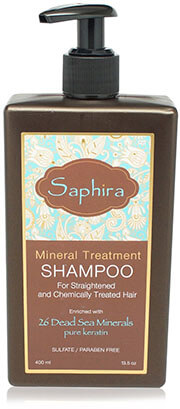 Saphira's treatment shampoo contains 26 Dead Sea minerals that protect and moisturize hair. It will give you long-lasting results within a short period after undergoing the treatment. The shampoo is both sulfate-free and paraben-free. It is sold in two different sizes at an economical price. This product is wonderfully fragranced and great for straightened and chemically treated hair.
10. LG Reen Yungo 8.45oz Hair Cleansing Treatment Shampoo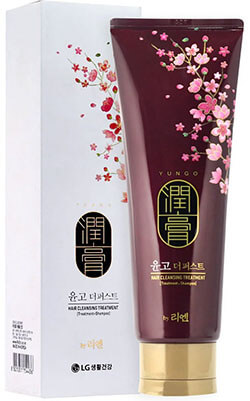 Most of the ingredients in this 250ml treatment shampoo are from nature. It will leave your hair silky and smooth and also refresh the scalp. It has traditional Korean herbs that thoroughly clears dandruff and prevents hair loss. This Korean herbal hair treatment has all the ingredients to make your hair soft and smooth while at the same time leave the scalp looking clean. It strengthens the hair roots and leaves your hair looking healthy you'll truly love the after-results. The package looks great, and the 250ml bottle is easy to use.
9. Argan Hair Conditioner Set Oil Shampoo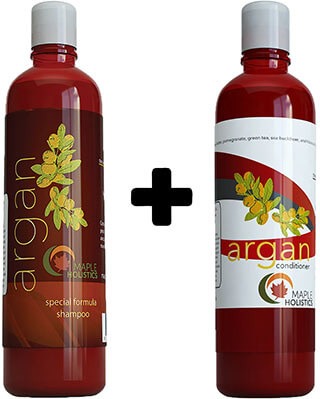 This sulfate-free set of products by Maple Holistics is safe to use even on color treated hair. It is ideal for teenagers, for women and also for men. It will work amazing on all types of hair. The product has received positive customer reaction from thousands of user because of the outstanding results it delivers. It adds shine to dry and damaged hair.
The hair treatment shampoo is made of natural ingredients such as Avocado oil, Almond oil, and Jojoba. The special formula shampoo is safe and efficient to use on sensitive skin since it is sulfate-free, fragrance-free, silicone-free and paraben-free. It has no added chemicals that may be harmful to the human skin.
Botanical ingredients like silk protein help promote healthy hair. The shampoo and conditioner set work perfectly together to nourish dry hair alleviate dandruff and stop hair loss. It is the best hair growth shampoo to use since it thickens and strengthens the hair.
8. Tea Tree Oil Conditioner by Maple Holistics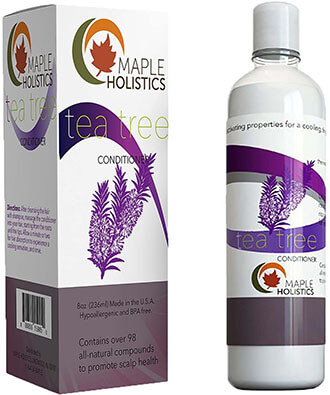 Tea Tree Oil Conditioner by Maple Holistics is ideal for anyone and any hair type whether long or short. It offers comprehensive anti-dandruff treatment to give you a healthy scalp as well as easy-to-manage hair. Essential oils include Australian Tea Tree, Rosemary, and Bulgarian Lavender.
There are also specialized activating agents to provide a cooling tingling sensation. There are no silicone ingredients or sulfate ingredients making it great for color treated hair. The hypoallergenic product has no harmful ingredients and comes in a BPA-free bottle.
7. Art Naturals Argan Oil Hair Shampoo and Conditioner Set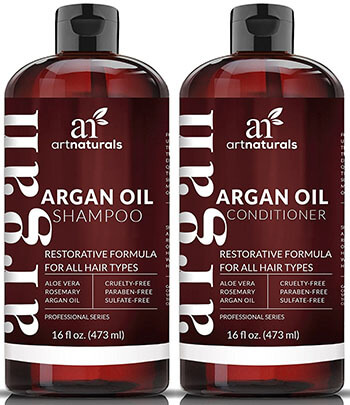 When you consider Art Naturals hair beauty products, you get a set of two 16oz bottles of Argan Oil Shampoo and Argan Oil conditioner at a throw-away price. The products rank as the best-selling hair products in 2021 with a lot of customer reviews. Art Naturals is a brand that makes high-quality products with your hair in mind. The products have restorative nourishing properties and give exceptional results on all hair types.
Aside from Argan Oil, there is Aloe Vera and Rosemary that make them super convenient to use. The shampoo cleans gently and efficiently without stripping color while the conditioner hydrates and leaves the hair looking shiny and thicker than before. Art Naturals' products are paraben-free and also sulfate-free.
6. Honeydew Argan Oil Sandalwood Shampoo for Hair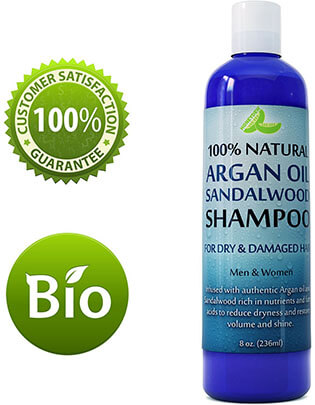 Honeydew's product is infused with 100 percent natural Argan Oil and Sandalwood essential oil that is rich in nutrients that repairs damaged and dry hair while providing scalp detoxification. It is perfect for both men and women and sells at quite a low price that won't interfere with your budget.
The hair treatment shampoo can work well with any conditioner for any hair type. It is safe for color treated hair and everyday use. The product has the purest natural ingredients that guarantee highest level nourishment and replenishment whenever you use it.
5. Tea Tree Essential Oil by Viva Naturals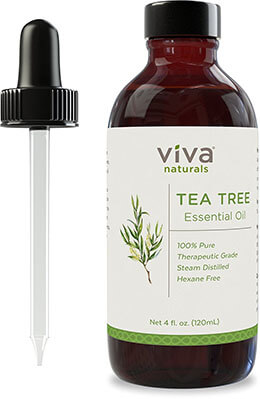 This product lets you revive the hair, the skin and also the nails with just a few drops on the affected areas. It is 100 percent pure and does not have added oils. Besides, it is free of fillers and pesticides. You can create custom shampoo or lotion blends if you want an added layer of protection. The unique amber glass bottle helps protect the product from UV light, in turn, preserving the benefits of essential oils.
4. Premium Nature Argan Oil Hair Treatment Set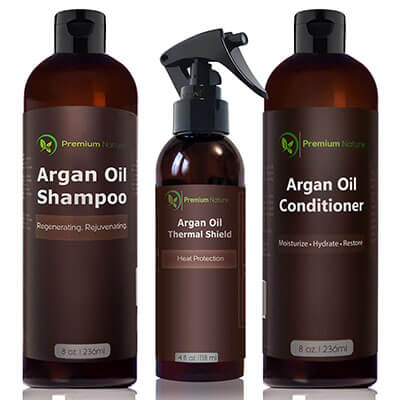 The three-piece set of hair treatment includes Argan Oil Shampoo, Argan Oil Conditioner, and Argan oil thermal shield. The trio contains all-natural ingredients and wonderful oils like Argan, Jojoba, peach, almond oil and camellia. The set is clinically proven to help repair damaged hair and reverse the effects of excess styling. When you use these products from Premium Nature, you're sure to have stronger hair that is less prone to breakage.
3. Honeydew Tea Tree Dandruff Shampoo and Hair Conditioner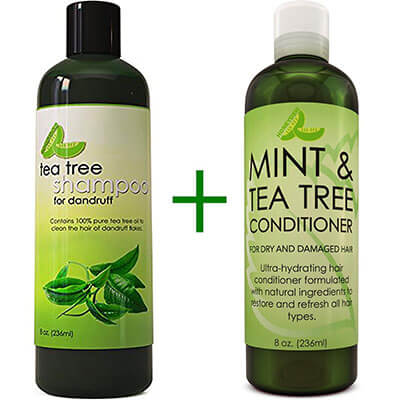 This is perhaps the best hair regrowth treatment product perfect for men and women. The formula makes it the best hair shampoo and conditioner for thinning hair. Natural Aloe Vera hydrates the hair and scalp while locking in moisture. Besides, natural ingredients like tea tree, rosemary, menthol, and lavender help eliminate and prevent head lice in kids. You'll find this set of hair treatment shampoo and conditioner at an economical price. Besides, the product is backed by a money-back guarantee to give you peace of mind.
2. Nature Nut Hair Treatment Shampoo for Dry and Damaged Hair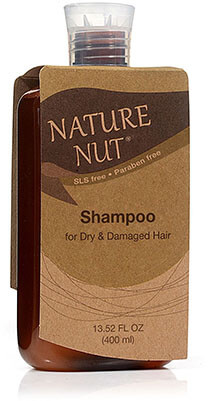 Nature Nut's product is enriched with Shea Butter and oils from coconut, Brazil nuts, Argan and Macadamia nut. It is hypoallergenic and free from paraben, sodium chloride and SLS. The 13.52oz of shampoo will nourish and hydrate any damaged and dry hair for the best results. For the best results, consider using this product regularly. The package looks great, and it sells quite reasonable and will not interfere with your budget.
1. Smooth Out Post Treatment Shampoo by Saffron Secret

This shampoo is composed of 100 percent organic saffron which contributes to healthy hair. There is no harsh lathers, sulfate or sodium chloride thus promising long lasting results. This is the best shampoo that gives softer, cleaner and healthier hair. Further, this 16oz product made in the USA is paraben-free and not tested on animals.
It has an addicting fragrance thus it will not only give you outstanding results but also make you stand out from a crowd. For such exceptional outcome, you'll feel your money's worth when you buy this best hair shampoo by Saffron Secret.
Conclusion
If you've been shopping for the best shampoo without success, then your search is now over. We have highlighted hair treatment shampoos from top brands so that you can try and find one product that will give you exceptional results according to your needs. These are the best hair shampoos enriched with natural ingredients that will give the best outcome you're looking for. Besides, they will work on most hair types for men and women.